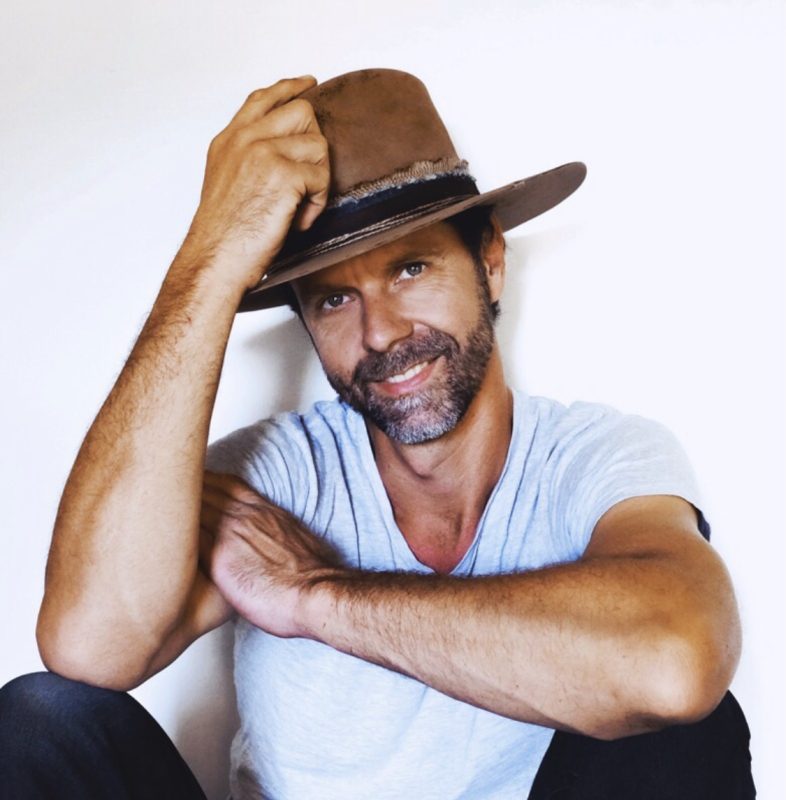 My journey with crystals & art
My connection with crystals actually began as a fascination with colour. From as early as I can remember, my childhood was filled with drawing; countless hours spent arranging colours on paper. To this day, art is still something that I love exploring in all its forms, from painting, photography through to graphic design. This mix of artistic expression combined with my love for the mineral kingdom has formed the basis for the crystal art prints that I've created.
One day when I was about 8, my mum took me into a little rock shop in a nearby town and my world instantly lit up! Look at all those beautiful colours, each crystal unique in its form and hue. She bought me a small Amethyst crystal (there's a crazy backstory to that but I'll explain shortly) and that became the start of my little crystal collection next to my bed. 

As I grew into my late teens I wanted to learn how I could find these treasures myself. My science teacher at school knew I was keen to learn so he helped with some information on a few local spots to check out. And so begun a lifetime of adventures, each one a little further afield, from weekend trips around the Adelaide Hills in South Australia to long treks in the remote Flinders Ranges.
I discovered that there was something special about this experience of being in nature and searching for crystals. I'd often have no set direction when hiking and would just follow my intuition to where "felt" right. It is this connection to nature that fills my soul still to this day. There are plenty of times I'm rewarded for my efforts and find some incredible crystals yet equally just as many times where I come home empty handed but still grateful for my time in nature. 
In my 30 years of digging crystals I've come to understand that the earth is incredibly abundant with crystals. For every crystal that we find, there are countless more that lay buried out of reach or are still forming deep below us and will remain hidden long after we are gone from this earth. I trust that when I meant to find something I will, and the joy of uncovering something so precious is a gift from nature that I will always be grateful for.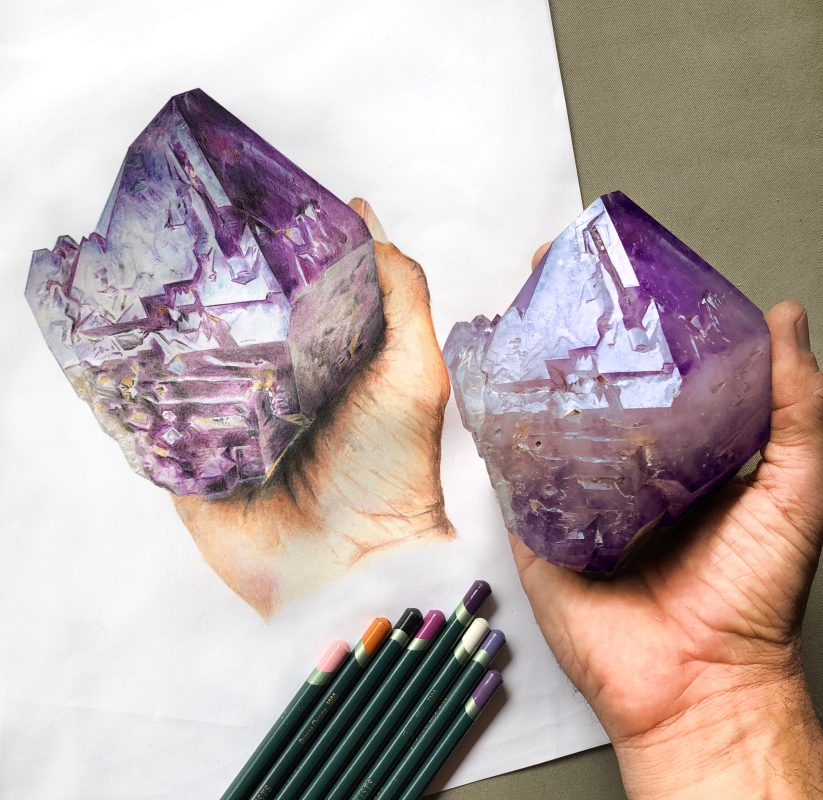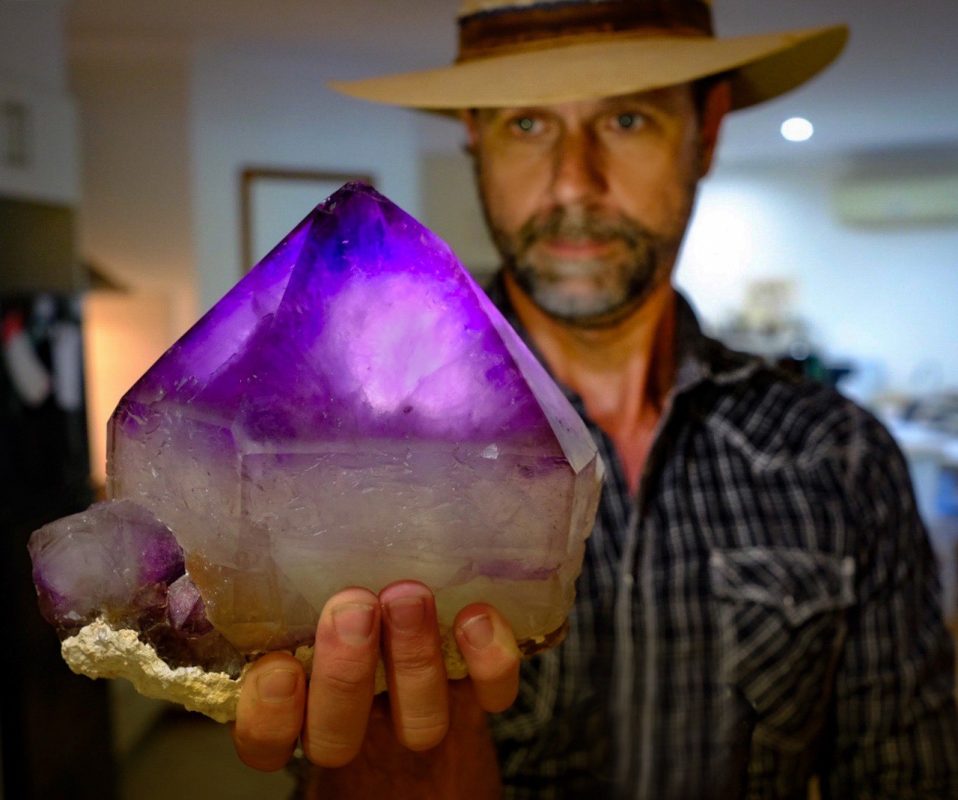 Anyway, enough rambling! Still reading? 
Here's the crazy backstory to that little Amethyst my mum bought me: the guy in the rock shop told us it came from a amethyst mine in outback Australia and was found in the 1960's. All through my childhood, my single biggest dream was to one day be able to visit that mine and maybe find a piece of my own. It turns out the universe was listening and somehow I've now ended up owning the mine. It's a amazing what we can manifest.
I hope you get just as much joy marvelling at the magic of nature just as I do!